Click to See
ATV Photos 2012-2014
See Thousands More
ATV Pictures 2004-2010
local and national quad racing events, ATV riding, some freestyle and lots of extreme dirt flying fun!

(Quad Pics Updated 3-30-14)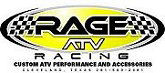 J and J Racing
Sponsors Needed!
Click here to Learn More
ATV RACING AT IT'S BEST!
ATV Pictures
If you're looking for ATV pictures, you found the place. J and J Racing houses thousands upon thousands of extreme ATV racing pictures - all classes - photographed at both local and national events. In addition to quad pics, you'll find lots of ATV photos from off-road trail riding the U.S., some ATV freestyle photos and even a few of a monster ATV. Be sure to check that one out!
As you explore the through more than 30 thousand ATV pictures shown here, you will quickly see why sales of all terrain vehicles are topping the charts and ATV racing is rapidly growing in popularity as an extreme sport favorite! We're addicted, and you will be too!
ATV Racing Family
What first began as a site for ATV racing team members Justin Lawson and Josh Juneau of Huffman TX developed through the years into a gallery forATV pictures, racing and riding. It happened naturally.
Quad racing is a family sport for most, and friendships form quickly at the track. Competitors and their families become an extended family, so how could we not put photos of them online as well? Soon we were getting shots of everyone, or at least we tried. Even at national events!
While looking through the many ATV pictures, you will see that as a family, we're also hooked on off road trail riding. We have a Yamaha Rhino, Suzuki Eiger, Yamaha Wolverine, an old Kawasaki Bayou and a couple of Honda 400 EXs in addition to J and J's Honda sport quads. We love to load 'em and go... riding, exploring. Can't get enough!
After looking through the ATV photos and stuff, check out these greatATV Web Sites! You'll find many of the top sites listed there.
See you at the track or on the trails!
ATV Motocross Racing - J and J Racing | ATV Pictures | ATV Magazines Online & ATV News Articles | ATV Web Sites |
ATV Motocross Racer Justin Lawson | Honda 300EX Racing -Josh Juneau |
ATV Racing for Beginners | Privacy Policy
J and J Racing...
it's a family thing!
Thanks to

Send questions or comments about this site to



©opyright 2004-2013. J and J Racing.com. ATV Pictures & ATV Racing Resources. All rights reserved.
Through J and J Racing.com you experience the world of ATV motocross racing through thousands of quad racing pictures. You'll also see the utility side of ATVs pictured _ from sport to utility, monster to big air, you'll find them pictured here! See what quad racing in Texas is all about, and view Texas MX track layouts through a growing number of ATV pictures. We've posted thousands of quad race and practice pics, many action shots - racing through whoops, jumps with big air, crashes and more on various motocross tracks in Texas and surrounding areas. You'll also find ATV photos of national GNC and Pro Quad stadium races with top national pro riders John Natalie Jr., Tim Farr, Doug Gust, Kory Ellis, Keith Little, Jeremiah Jones, Joe Byrd, Dustin Wimmer, Chad Weinen, Pat Brown and more in addition to many from STQRA, TQRA and GCQRA amateur races, quad wars during the Monster Jams, the Maxxis ATV America and other endurance races. You can see ATV photos of off-road trails and visit various places that offer miles of trail riding adventures such as Little Sahara, the LA Dunes, Wolf Pen Gap and more. Plus, ATV resources provide access to related sites so you can get involved once you see how much fun ATV racing and riding really is. Be sure to bookmark the site, because we're evolving and know you'll want to check back! Thanks for stopping by! Hope you enjoy!!! Note: ATV Racing is an extreme sport and can be dangerous. Stunts, riding styles and crashes shown in ATV Pictures on this site should not be duplicated. :) Have extreme quad pics you want to share?
Contact us!
Ride Safe, Ride Smart, Ride Hard, Have FUN!