| | |
| --- | --- |
| G & G- or "Grandpa and Grandma" | |
No doubt, Justin and Josh were born predisposed to a racing addiction. Their maternal grandparents, Glen and Judy Fedd, raced 4X4s for years, won numerous trophies, and were even both voted Texas Salt Grass 4X4's 4-wheeler of the Year _ Judy in 1977 and Glen in 1978.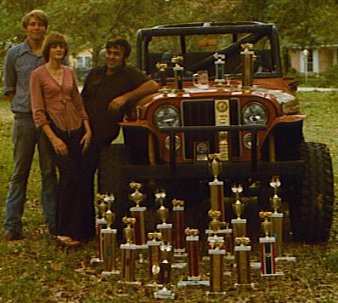 (Pictured L-R is Joe Jackson (Judy's brother), Judy and Glen, along with their trophies)
Joe raced 4X4s,too, and is pictured below in the #300: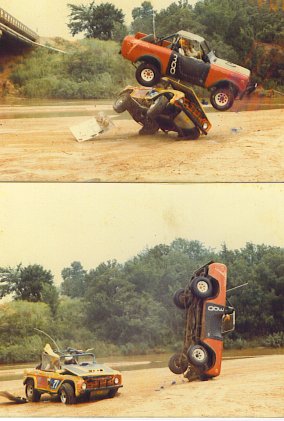 Glen also raced cars at Battleground Speedway.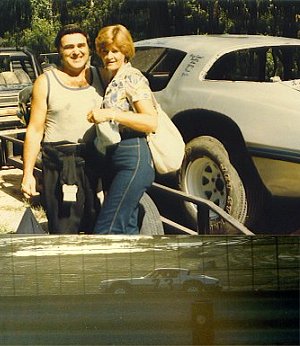 For Glen and Judy's generous support of Justin and Josh's racing, we offer them our love and gratitude.