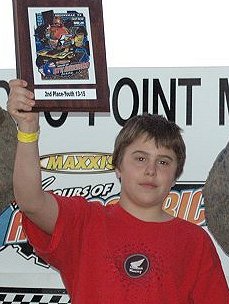 MY ATV RACING: I'm beginning my fourth year of racing ATVs in 2007. I've gotten faster each year, with consistent Top Fives after my first season (see results online) , and just won the 2006 STQRA Sport Quad Class Championship. If I had additional sponsor support, I would be racing national series. Until then, I will race as many national and local races as possible. I would represent your company with a positive, professional image, so contact me.
GOALS & ACCOMPLISHMENTS: In 2005, my third season riding and racing ATV MX, I had the goal of a Top Five overall for the series in STQRA's Youth class. I finished the series in fourth. I was also named STQRA's 2005 Most Improved Rider. I competed in the 1st Annual Texas State Quick Quad Championship, taking fifth. I was only able to make one national race in 2005, and in it I took fourth in the heat and 15th in the main. I also competed on a team in the MAXXIS Six Hours of ATV America in Texas, and our team took second in the Youth class.
In 2006, I moved up to the Sport Quad class locally with a goal of finishing in the top three. I took third at the TQRA/ Oak Hill Warm-Up race in January, third at the STQRA opening round, and ended the season in FIRST I only made one national last season, finishing 11th.
I want to run more national races this year, and in the future plan to win pro nationals.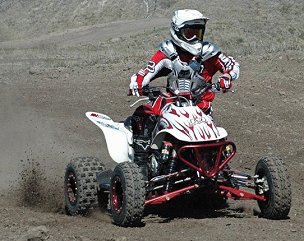 MY RIDE: Honda TRX300EX
CLASS: Sport Quad, Youth Production
TEAM: J and J Racing
AGE: 15
Sponsorhouse Member: quadracer56
Currently Seeking 2007 Sponsors

Contact: info@jandjracing.com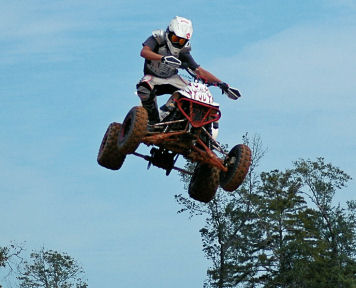 Awesome HONDA TRX 300EX
Tricked out w/aftermarket parts and accessories
Rage ATV Racing Engine
Dee Manshack builds some wicked fast motors!
Get your company name here!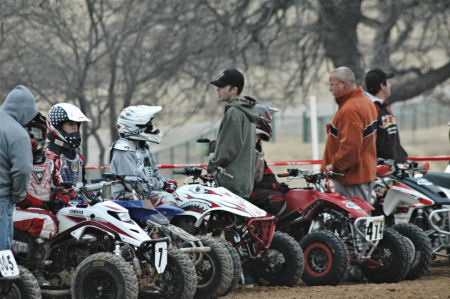 PERSONAL DATA: Aside from riding and racing ATVs and riding my dirt bike, I like to swim, hunt, fish, read, and play video games. I'm a sophomore at Hargrave High School, taking advanced, PreAP classes.